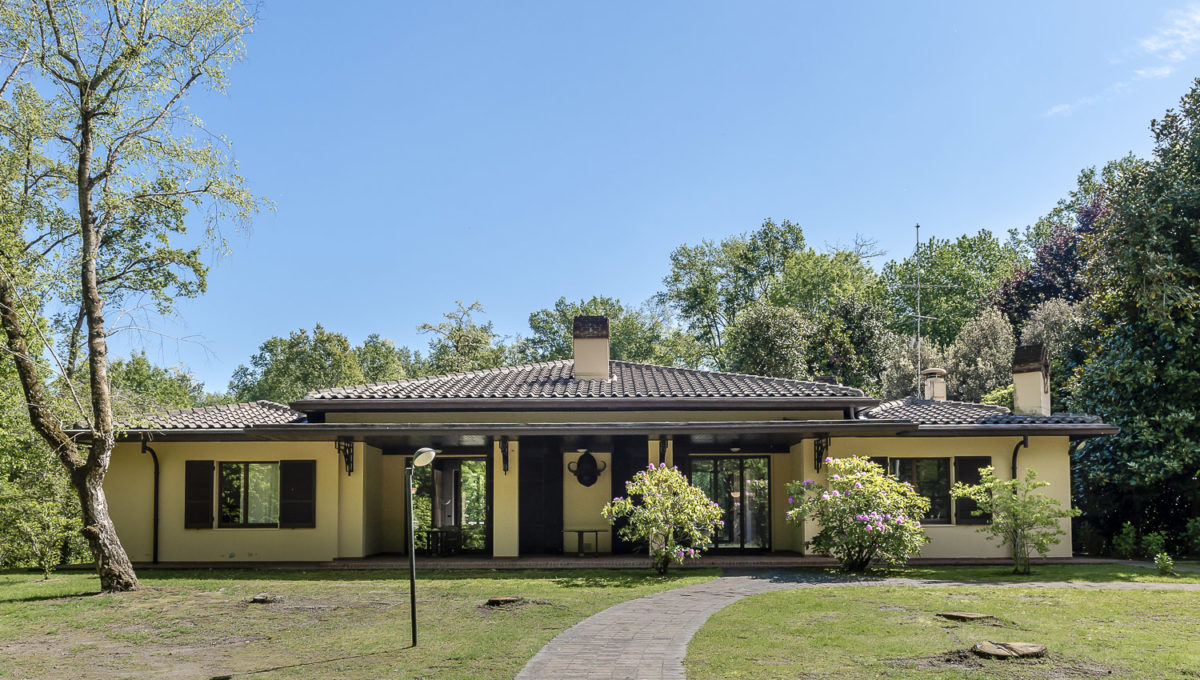 Description
A large property for sale near to Lake Maggiore with swimming pool and park of 11 hectares
Villa
- Italy
Novara
Ref:LUXT0012
A large property for sale near to Lake Maggiore with swimming
pool and park of 11 hectares. It is located in Borgo Ticino, composed of several
buildings, the villa with swimming pool, the former stables, two chalets used
as storage, a pond, a tennis court and a soccer field.
The villa is spread over a floor above ground. It consists
on the ground floor of a large living room with fireplace with dining room and
kitchen. Furthermore, continuing into the sleeping area, there is the master
bedroom with en-suite bathroom. Finally, separated from the first, three
bedrooms with a bathroom.
Adjacent is the guardian's house, with kitchen, two bedrooms
and bathroom.
In the main building, in the basement there is a large
tavern, adjacent bathroom and a bedroom with bathroom.
In the services and systems area, there is the boiler room;
the system is divided into sections and supplied with methane. We also find the
wine cellar, freezer room and laundry.
The park planted with timber trees, like oaks, durmasts and
chestnuts. They surround the beautiful azalea bushes that during the blooming
period enrich the garden with their colors.
Inside the property there are stables for horses and two
houses used as woodsheds.
A small lake fed with water drawn from a well is used as a
reserve for irrigating the park.
Structures
In front of the stately building, there is a heated swimming
pool of 132 sq.m with salt purification, with a patio for sunbathe and a
barbecue area. The sport and leisure area is completed by a lighted, regulated
football field for teams of 7 players, a tennis court and a bowling green.
Conditions
The villa for sale, like the entire property, was built in
1979, has always been well maintained. It has double glazing, alarm system; it
has two lines of methane gas.
Distances
Particular importance is given by the proximity to the Lake
Maggiore, from which it is only 6 km away. The golf courses of Agrate Conturbia
and Bogogno are 4 and 6 km away. The freeway entrance connected to Milan just 5
km away.
Property Features
Villa
7 bed
5 bath
Built 1979
Pool
Land is 11 hectare
Tennis Court
Fully Fenced