Luxury Homes & LifeStyle
UK . EU . UAE . USA
Making the difference . Concierge Service . 24/7/365 . Personalised service
VILLAS – MANSIONS – APARTMENTS – HOTELS – RESORTS – CASTLES – NEW BUILD – PLOTS – RENOVATIONS – COUNTRY PROPERTIES
Quality Over Quantity
" We promote beauty, luxury and excellence"
INTERNATIONAL REAL ESTATE
The Luxury Homes & LifeStyle is a professional Estate Agency successfully selling properties in all price ranges and offers luxury properties and investment opportunities. Our website lets you search International property listings and includes a large inventory of luxury homes that match your lifestyle choices.
We Do It Right The First Time
We've all run into real estate agents who always seem to be in a hurry. They can't stop and take the time to make sure your needs are being met because they're afraid they'll miss out on that next big deal. At Luxury Homes & LifeStyle Real Estate, we think buying or selling a home should be a careful, deliberate process that meets all your needs, not done so quickly that you don't know what happened.
We use a unique, multifaceted approach to ensure that our customers are put first, no matter what. When we opened many years ago, we believed in providing quality customer service to meet your family's needs, and we still do today. We're your realtor yesterday, today and tomorrow.
Selling Your Home?
Explore Your Options With Us
We know there are many reasons why you need to sell your home, and some of them can be very complicated. That's why we discuss your options before signing any paperwork – we want you to be able to make the best choice for your family. Whether you're moving across town, out of state, across the country or around the world, we'll take care of you.
Do you need income to pay your mortgage but don't want to sell while the housing market is still in a slump? No problem! We offer a variety of services. We'll ensure you'll get more visibility in a specific market to get the right price. If you'd rather rent your home, we'll provide property management.
Buying a New Home?
Rest Assured In Our Services
We know that buying a home can be a truly nerve-racking experience. Whether you're looking for your first home or are downsizing because of an empty nest, we can help you find the perfect home. Do you need to step up to an executive-level luxury home? Want a quiet place in the woods to reflect during your retirement? Our access to a variety of databases ensures you'll be happy with your options.
We also believe in small town values and honesty. If the basement always leaks after hard rain, we'll tell you. We won't tell you the roof is new when it's ten years old. You'll get more than you expect with exceptional service.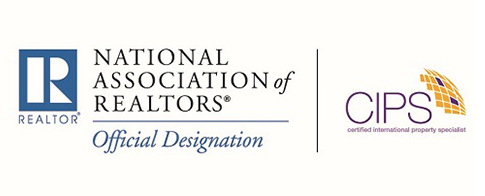 Certified International Property Specialist (CIPS) designees are REALTORS® who have undergone specialized training focused on conducting business in the international real estate arena.
"Home should be the treasure chest of living"
IF YOU WANT TO INVEST IN LONDON, WE ARE PROPERTY FINDERS
Property Finders in London;
We can help you find your home.
A Property Buyers' Agent is a licensed professional who represents investors, home buyers and developers in purchasing residential and commercial real estate. A Property Buyer's Agent specialises in searching, evaluating and negotiating the best possible price on behalf of the buyer.
The key difference between a Property Buyers' Agent and a traditional estate agent is who they represent. A Property Buyers' Agent works exclusively for the buyer.
Contact us

if you're looking for a home, apartment or if your business is looking for the right commercial premises, Luxury Homes & LifeStyle is a property-finding service to make the process remarkably simple for you.
We ensure that each request is carried out with diligence and meticulous attention to detail.
As soon as we have compiled a defined range of properties, we will arrange all viewings to suit your requirements and convenience.
Luxury Homes & LifeStyle
provides a discreet and bespoke property search service and acts for private clients looking for investment and residential homes.
We ensure that we know and understand our customers and their needs in as much detail as possible.
The services we offer are highly personalised and delivered by caring and conscientious teams.
Our experts will handle every single aspect of your purchase for you.
~ Investing in UK Property from Overseas ~
If you are investing in UK property from outside the UK then we can help you, as you know operating in this market can be complicated and we will make it easy for you so that you can focus on getting the right investment with the right level of return.
We'd like to introduce you to the many reasons you should consider investing in London; The market in London is strong so demand for property is high from both domestic and international purchasers.
London is a leading global city and a meeting point for the world's business networks and a centre of international trade and finance and the home of new ideas and trends and where there are always good opportunities to invest in.
There are apartments in London which offer unrelenting services that dreams are made of. Apartment buildings with lifestyle facilities.
Developers seeking record-breaking prices are delivering exceptional levels of luxury and service. Such indulgence is fast spreading throughout new London developments.
Property in London has been seen as a safe haven for investors after the world economy crashed. Prices have outperformed the wider mainstream market due to continued demand from both domestic investors and Overseas.
" London, thou art the flower of cities all! "
The Luxury Homes & LifeStyle – International Real Estate Network
Partners > For Luxury Homes & LifeStyle it is vitally important to set up a functional network, collaboration is at the heart of real estate brokerage. From the very beginnings of the profession, brokers felt a need to work together to share information and adopt standards of practice and ways to collaborate to carry out transactions. This represents a source of increased competitiveness which aims to offer an excellent real estate patrimony in a highly selected international market.
Luxury Homes & LifeStyle is a brand based in London, offering international promotion and sales of the most beautiful and luxurious homes throughout EU, UK, USA and UAE. The brand provides services with greater value for clients.
INTERNATIONAL REAL ESTATE NETWORK
The Luxury Homes & LifeStyle International Real Estate network provides access to luxury real estate and homes for sale across EU, UK, UAE and USA. Our website lets you search property listings in these countries, and includes a large inventory of luxury homes that match your lifestyle choices.
LUXURY REAL ESTATE WORLDWIDE
Our network provides unrivalled access to luxury homes for sale in EU, UK, UAE and USA. Immerse yourself in an unprecedented catalog of luxury real estate listings in some of the most sought after destinations in the world.
Refine your search with hand-selected architecture, amenity, and property feature filters and connect with a luxury real estate professional from our network who can answer any additional questions and lead you on a journey to discover your next dream property.
INTERNATIONAL REAL ESTATE CENTRAL NETWORK PARTNERS
The Luxury Homes & LifeStyle International Real Estate network was designed to connect the finest independent real estate companies to the most prestigious clientele.
The Luxury Homes & LifeStyle International Real Estate is a central of network, it is a brand operating our partners throughout some of real estate across EU, UK, UAE and USA.
Partners in the system are granted only to brokerages and individuals meeting strict qualifications. The Luxury Homes & LifeStyle International Network supports its Partners with a host of operational marketing.
PR & MARKETING for our Customers
Social Media, PR & Communications expert is able to help you to sell your property with content provision or advice to build your marketing strategy and campaigns, to get promote to your target market.