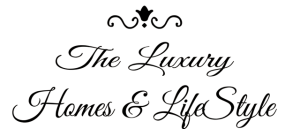 INTERNATIONAL REAL ESTATE
COVID-19
To Our Dear Valued Customers,
We are writing you with the hope that you and your loved ones are safe during this unprecedented and challenging time.
As Countries begin to lift stay-at-home orders, it's time to reopening of our sales offices. However, social distancing rules will be in place.
But the risk of COVID-19 infection is still real for all the countries and continues to be fatal. That is why our agencies is taking every step humanly possible to reduce the risk of infection, so we are re-opening and Making radical changes within the workplace.
We've reorganized measures for a post-coronavirus world, to ensure social distancing. We're reopening our agencies in a responsible way, with stringent processes and hygiene measures in place.
In times like these, many of us are afraid to catching coronavirus. If you prefer avoid visiting us, you can get all further information about the property you are interested in by phone and email. Visit our website: Here you will find many offers from our real estate as well as information related to the property.
Once you tell us the properties you wish to visit, we will arrange a viewing, then we will meet you directly at the property where social distancing rules will be in place.
However, international buyers may still encounter travel constraints in some countries due to measure travel constraints.
While we will not be getting back to normal after COVID-19, we will be embracing a "new normal."
The following rules apply for all kinds of customers and visitors:
Our offices are requiring all customers and visitors to wear a face covering or mask to help slow the spread of COVID-19.
Customers and visitors are asked to bring their own face covering or mask to wear. If a Customer or visitor does not have a mask, we will provide one. You should wear the mask properly.
This updated masking guidance is based on recommendations from the Government during the coronavirus (COVID-19) pandemic. There is nothing we care about more than your safety and well-being.
Thank you for your loyalty, support, and understanding as we navigate through these uncertain times.
We look forward to getting through this together.
Luxury Homes & LifeStyle™
Broker Realtor® – Developer and Builder
CIPS-Certified International Property Specialist
UK Headquarters Office: +44 (0) 20 3289 2004
Offices in Italy , Spain and UK
Privacy Policy
The Luxury Homes & LifeStyle™ is Certified International Property Specialist (CIPS) designees are REALTORS® who have undergone specialized training focused on conducting business in the international real estate arena.
The Luxury Homes & LifeStyle™ will be what's known as the Controller of the personal data you provide to us. We have gathered information yourself gave us upon registration through our website, message, or via an enquiry application through Real estate portals. We only collect basic personal data about you which does not include any special types of information or location-based information.
We value our relationship with you and would like to be able to provide you with information on our luxury properties.
Details held on our database include:
– Your email and phone number from your time of registration / the time your enquiry was sourced.- Personal information to your enquiry or other documentation you have supplied to us.
QUESTIONS:
Why do you need my data and what do you use it for?
We need to know your basic personal data in order to get in contact with you to respond to your message, request or query.
We assume that you would like us to keep your details on our database and will continue to sending you updates about news, opportunities to invest and new listings.
We hope that our content is useful to you if you would like to continue hearing from us.
Who is my data shared with?
Please note that all personal data is for staffing resources only. we don't share your date.
How long do you keep my data?
Please note if you have bought a property with us; some personal information has to be kept to comply with legal obligations.
We will store your date for five Years, after which it will be destroyed.
What are my rights?
We are complying with the GDPR rules and regulations, please contact info@theluxuryhomeslifestyle.com if you wish for your details to be deleted / destroyed from The Luxury Homes & LifeStyle™ databases and/or storage files.
Thank you for your cooperation.
Privacy Policy online
We understand that privacy online is important to users of our Site.
This statement governs our privacy policies with respect to those users of the Site ("Visitors") who visit without transacting business and Visitors who register to transact business on the Site and make use of the various services offered by " www.theluxuryhomeslifestyle.com"
Are Cookies Used on the Site? The Luxury Homes & LifeStyle™ is Certified International Property Specialist (CIPS). We use Cookies to obtain information about the preferences of our international Visitors and the services they select.
Terms and Conditions USE OF WEBSITE: Unless you have entered into an express written contract with this WEBSITE to the contrary, visitors, subscribers, members, affiliates, or customers have no right to use this information in a commercial or public setting; they have no right to broadcast it, copy it, save it, print it, sell it, or publish any portions of the content of www.theluxuryhomeslifestyle.com. By viewing the contents of this WEBSITE you agree this condition of viewing and you acknowledge that any unauthorized use is unlawful and may subject you to civil or criminal penalties. Again, Visitor has no rights whatsoever to use the content of, or portions thereof, or other intellectual property the WEBSITE may contain, for any reason for any use whatsoever. Nothing.
OWNERSHIP OF WEBSITE OR RIGHT TO USE :WEBSITE and its contents are owned or licensed . Material contained on the www.theluxuryhomeslifestyle.com must be presumed to be proprietary and copyrighted. Visitors have no rights whatsoever in the WEBSITE content. Use of WEBSITE content for any reason is unlawful unless it is done with express contract or permission of The Luxury Homes & LifeStyle™.
Contact:
The Luxury Homes & LifeStyle™ – UK Headquarters:103-105 Leigh Road, Leigh-On-Sea, SS9 1JL, UK
Email: info@theluxuryhomeslifestyle.com
Payment terms and conditions – Terms of the agreement including Consents
How Commission Works
By definition, commission is a fee paid to the agency for transacting a piece of business or performing a service.
SELLERS: In terms of fees, our Real Estate Agency charge a percentage fee, which can be anywhere between 3.0% and 5.0% of the agreed selling price for your home depending on the type of contract you opt for with us if you are a private seller or developer.
BUYERS: In terms of fees, our Real Estate Agency charge a percentage fee, which can be anywhere between 3.0% and 5.0% of the agreed buying price for your purchased property/investment/home independent on the type of contract you opt for with us if verbal agreement (by email) or in writing, any of them.
We always will tell you in advance about the commission you must to pay us in the case you purchase a property or ask for either service. We communicate it to you by verbal agreement (by email) or in writing.
If via an email; you'll be informed about our fees, so if you continue working with us; we'll give it for granted you are agree with the amount (%) of commission/fee you must pay us in the case you purchase a property.
'It clearly states our fee/commission on the email we sent you'.
a. Providing you properties, information and arrange viewings is free of charge.
b. If you purchase a property; you will be charged.
Written Agreements or Verbal Agreements
If the contract is broken, or breached, then the law can used to enforce the contract if a dispute between the parties occurs.
Conditions of a Verbal Agreement
If you have entered into a verbal agreement and is hasn't been put in writing in any form, it's still enforceable. A verbal agreement is just as legally enforceable as a written one.
Verbal agreements are legally binding as written contracts. Verbal contracts can be upheld by a court if someone decides to breach the agreement.
Even for those areas where writing and signature are required the courts may find those in an exchange of emails.
This agreement can be reached by a verbal exchange in person, via telephone or via an email.
Under English law almost any contract can be made by word of mouth (or email).
Verbal Agreements and Disputes
If buyer or seller has decided to break a contract then the matter can be taken to the legal courts.
These could include investigating what actually happened in practice.
Legally Binding Contracts
Many people are unaware of the various ways that legally binding contracts can be set down. By far the best way of making a contract is for both parties to sit down and draft up a contract in writing with all the terms and conditions laid out. In today's world there are many different forms of communication options, and emails, faxes, and telephone call agreements for exchange of services are all considered legally binding contracts. As long as an offer and acceptance is made or implied then any breach of contract can be legally disputed.
Enforcing a Verbal Agreement
In some cases if a person is going to breach a contract and withhold payment then the odds are they may never have intended to pay for the service in the first place.
Under the eyes of the law verbal contracts are just as legally binding as written contracts. A contract is basically an agreement between two parties, for example, one party supplies a service and the other pays for it. Regardless of whether this contract is set down in writing or verbally it is still a binding contract under law.
Threatening court action for breach of a verbal contract may not actually help the matter at all if one party intended not to carry through on the agreement. However the law does consider complete verbal agreements as Legally Binding and the matter can be brought to the law courts for a judge to make the final decision.
Apart from taking the matter to court there are other ways to enforce a verbal agreement. If money is owed then the matter can be passed on to a collection agency to try to enforce the matter. The disgruntled party can also apply pressure themselves by sending letter, emails and making telephone calls to the person who is in breach of contract. Copies of all emails and letters should be kept in case the matter does reach the law courts.
http://www.contractsandagreements.co.uk/law-and-verbal-agreements.html
Consents:
1.1 You consent to providing your acceptance of commission/fee agreement for our services or intermediation on the buying property if:
We have sent you and email that clearly states our fee/commission and you confirm it or also if you ask us to we continue providing you properties and arranging viewings, so It will be considered as acceptance agreement between you and us. In this point if you complete the purchase; you will must pay to us, in relation to our agree fees.
You have a writing agreement with us
Invoice Payments Terms
2.2 Paying our fees
Providing you properties, information and arrange viewings is free of charge.
You may complete the purchase; so You must pay to us, in relation to our fees.
We require One-off payment on completion.
Invoices must be paid within 15 days. Payment is due 15 calendar days after the date of the invoice.
We appreciate your timely payment. Payment need to be received by the due date stated on the invoice, or late payment fees will be applied. The current statutory interest rate on late payments will be applied entitled to by law.