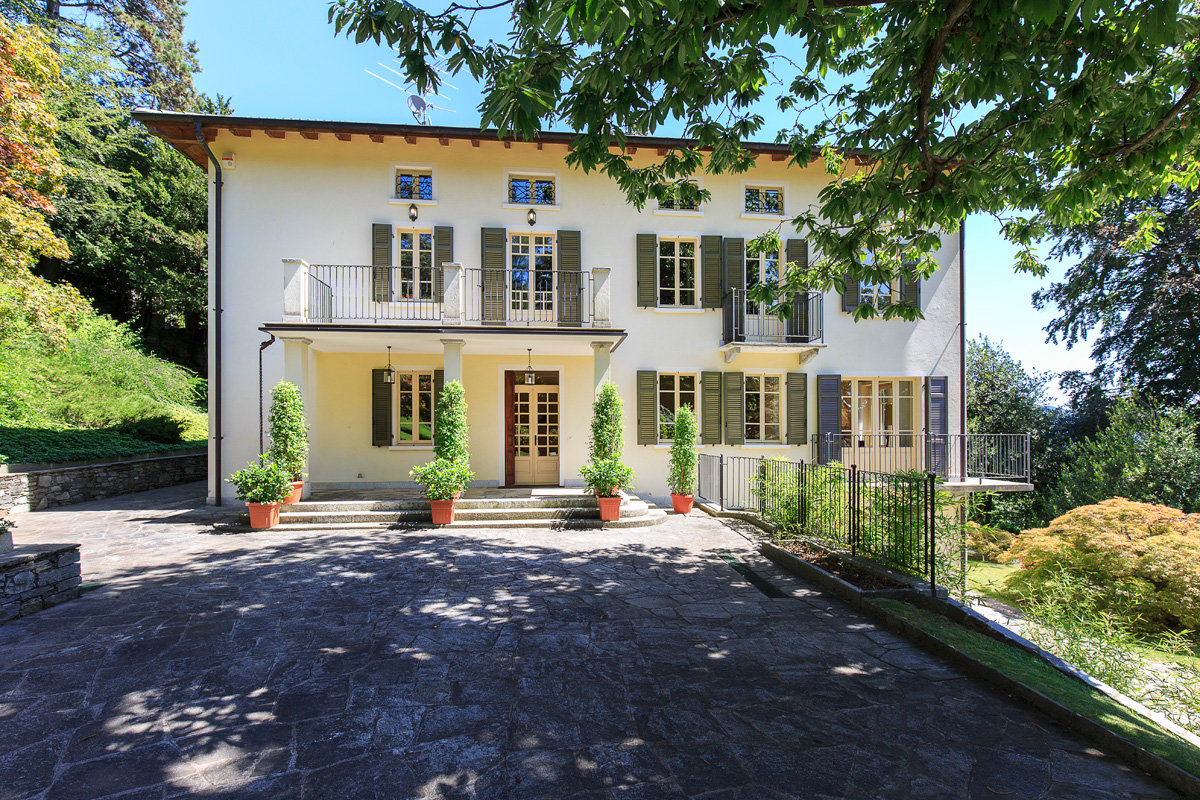 Description
Period villa for sale on Lake Maggiore
Villa
- Italy
Verbania
Ref: LUX0180
This period villa is spread over four floors and located on the hills of Verbania. In the basement there is the caretaker's apartment, consisting of the living room, the kitchen, a bedroom and a bathroom. Adjacent to this apartment are the garage and a tool shed.
On the first floor there is a living room, a study both facing the lake, a library, a kitchen with dining area and a guest bathroom.
On the second floor, there are 4 bedrooms two of which with walk-in closet and two bathrooms. On the third floor in the habitable attic there are 5 rooms and a bathroom. The remaining part of the attic is used as a storage room. The whole heating system is divided by floors and its vaults by zones. The flooring in the bedrooms and in the living area, excluding the kitchen, is in oak parquet.
The location is very strategic and interesting thanks to the beauty of the places and the proximity of the Premeno golf course and the ski lifts. The villa of the early 1900s was completely renovated after a long period of neglect. In fact all the systems, the roof, bathrooms, kitchen windows have been redone. In addition, particular attention was paid to the design of the garden, followed carefully by the owner.
On the hills of Verbania surrounded by greenery in an elegant area composed entirely of elegant villas. The 4,100 square meter outdoor area is partly planted with centenary tall trees, in particular there are beautiful specimens of beech. In the most recently designed part, there are terraces with continuous blooms during the seasons. Hydrangeas during the summer create extraordinary splashes of color. The park is equipped with an irrigation system and lighting. Thanks to its altitude of 800 meters above sea level, Premeno is an ideal location for those who love the coolness during the summer. The Pian di Sole golf club has recently been reopened, a short distance from the villa for sale.
Property Features
Villa
7 bed
5 bath
16 Rooms
Built 1900
Air Conditioning
Alarm System
Land is 4,100 m²
Floor Area is 652 m²