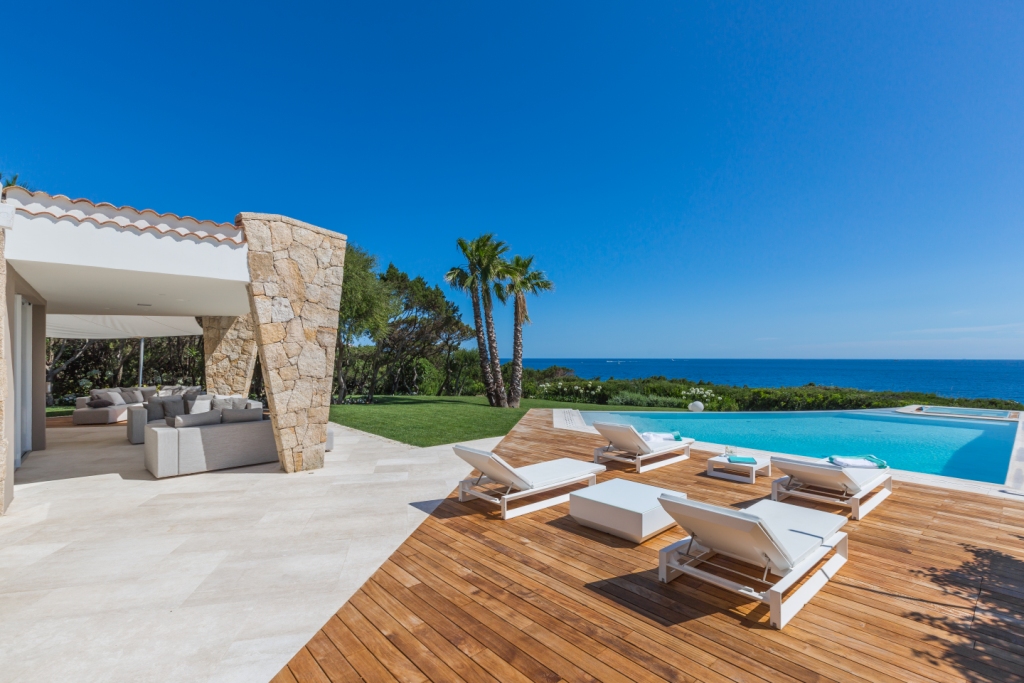 Ref: LUXB390-PortoCervo
PORTO CERVO is an exclusive retreat for the crème de la crème of society. Created by Prince Karim Aga Khan and various other investors, Porto Cervo is the main centre of COSTA SMERALDA. It has a resident population of 421 inhabitants.
Porto Cervo has been named one of the most expensive resorts in the world, along as being a luxury yacht magnet and billionaires' playground.
Porto Cervo is today the symbol of luxury tourism and VIPs, of trendy restaurants and yachts. PORTO CERVO is a privileged place of encounters of the international jetsetters.
Located in the heart of PORTO CERVO, in one of the most charming and at the same time reserved corners of Porto Cervo, the Villa stands out for its modern lines and an elegance not common even for the high standards of the Costa Smeralda.
The property is developed towards the sea and is accessed via a comfortable driveway that leads directly to the beach.
The villa, built according to the highest quality standards both in materials and design, has an extreme functionality that allows it to fully enjoy the qualities of the surrounding nature and the climate of each season.
The beautiful swimming pool and the sensational heated Jacuzzi allow you to look at the sea from a privileged position, moreover the villa has been designed to have a sea view from all the rooms and in particular from the 4 double bedrooms, each with its own service. While a spacious two-room annexe, with service and independent access, fully meets the need to accommodate friends, with the ability to accommodate up to 4 other people.
The living area has excellent liveability allowing the salon to incorporate the large terrace and veranda and the independent kitchen allows access to both the outdoor dining area protected from the sun and the wind that the internal one.
A truly generous garden and an enviable privacy complete this jewel set in the center of the Costa Smeralda.