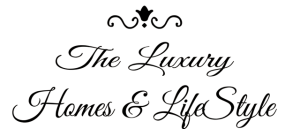 STATEMENT OF NON-DISCRIMINATION POLICY
Our Real Estate provides equality of services and care everyone, regardless of people's age, disability, gender, gender identity, race, religion or sexual orientation.
These activities include, but are not limited to, hiring and firing of staff, selection of volunteers and vendors, and provision of services.
We are committed to providing an inclusive and welcoming environment for all members of our staff, clients, volunteers, subcontractors and vendors.
The Lux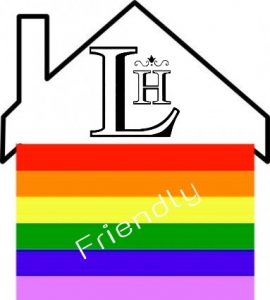 ury Homes & LifeStyle directs all personnel to maintain an environment that is free of racial or sexual abuse and harassment.
Acts by anyone that adversely affect another person's employment, conditions of employment or receipt of services which are a violation of this policy will be subject to appropriate disciplinary action.
The Luxury Homes & LifeStyle will ensure that reasonable accommodation and appointments will be made to facilitate the participation of persons with disabilities, LGB and Trans .The Luxury Homes & LifeStyle is welcoming to LGBT people.
The Luxury Homes & LifeStyle's commitment to non-discrimination applies to all Brand sponsored programs and activities as well as those that are conducted in cooperation with or in the name of the Brand. This policy is to be observed by all full-time and part-time staff, consultants, partners, collaborators, volunteers, associates, helpers, and any other persons engaged in Company business or acting on behalf of or in the name of the Brand.
Privacy Policy online
Welcome to "www.theluxuryhomeslifestyle.com". we understand that privacy online is important to users of our Site, especially when conducting business. This statement governs our privacy policies with respect to those users of the Site ("Visitors") who visit without transacting business and Visitors who register to transact business on the Site and make use of the various services offered by " www.theluxuryhomeslifestyle.com"
What organizations are collecting the information?
In addition to our direct collection of information, our third party service vendors (such as credit card companies, clearinghouses and banks) who may provide such services as credit, insurance, and escrow services may collect this information from our Visitors and Authorized Customers. we do not control how these third parties use such information, but I do ask them to disclose how they use personal information provided to them from Visitors and Authorized Customers. Some of these third parties may be intermediaries that act solely as links in the distribution chain, and do not store, retain, or use the information given to them.
How does the Site use Personally Identifiable Information?
We use Personally Identifiable Information to customize the Site, to make website appropriate service offerings, and to fulfil buying and selling requests on the Site. We may email Visitors and Authorized Customers about research or purchase and selling opportunities on the Site or information related to the subject matter of the Site. We may also use Personally Identifiable Information to contact Visitors and Authorized Customers in response to specific inquiries, or to provide requested information.
If you face any type of loss "www.theluxuryhomeslifestyle.com" will not be responsible. Visitors will be responsible for their own loss, they cannot blame "www.theluxuryhomeslifestyle.com" anyhow.
With whom may the information may be shared?
Personally Identifiable Information about Authorized Customers may be shared with other Authorized Customers who wish to evaluate potential transactions with other Authorized Customers. We may share aggregated information about our Visitors, including the demographics of our Visitors and Authorized Customers, with our affiliated agencies and third party vendors. We also offer the opportunity to "opt out" of receiving information or being contacted by us or by any agency acting on our behalf.
Are Cookies Used on the Site?
Cookies are used for a variety of reasons. We use Cookies to obtain information about the preferences of our Visitors and the services they select. We also use Cookies for security purposes to protect our Authorized Customers. For example, if an Authorized Customer is logged on and the site is unused for more than 10 minutes, we will automatically log the Authorized Customer off.
How does the Site keep Personally Identifiable Information secure?
All of our employees are familiar with our security policy and practices. The Personally Identifiable Information of our Visitors and Authorized Customers is only accessible to a limited number of qualified employees who are given a password in order to gain access to the information. We audit our security systems and processes on a regular basis. Sensitive information, such as credit card numbers or social security numbers, is protected by encryption protocols, in place to protect information sent over the Internet. While we take commercially reasonable measures to maintain a secure site, electronic communications and databases are subject to errors, tampering and break-ins, and we cannot guarantee or warrant that such events will not take place and we will not be liable to Visitors or Authorized Customers for any such occurrences.
What if the Privacy Policy Changes?
We will let our Visitors and Authorized Customers know about changes to our privacy policy by posting such changes on the Site. However, if we are changing our privacy policy in a manner that might cause disclosure of Personally Identifiable Information that a Visitor or Authorized Customer has previously requested not be disclosed,we will contact such Visitor or Authorized Customer to allow such Visitor or Authorized Customer to prevent such disclosure.
Links:
"www.theluxuryhomeslifestyle.com" contains links to other websites. Please note that when you click on one of these links, you are moving to another website. we encourage you to read the privacy statements of these linked sites as their privacy policies may differ from ours.
Terms and Conditions
USE OF WEBSITE:
Unless you have entered into an express written contract with this WEBSITE to the contrary, visitors, subscribers, members, affiliates, or customers have no right to use this information in a commercial or public setting; they have no right to broadcast it, copy it, save it, print it, sell it, or publish any portions of the content of www.theluxuryhomeslifestyle.com. By viewing the contents of this WEBSITE you agree this condition of viewing and you acknowledge that any unauthorized use is unlawful and may subject you to civil or criminal penalties. Again, Visitor has no rights whatsoever to use the content of, or portions thereof, including its databases, invisible pages, linked pages, underlying code, or other intellectual property the WEBSITE may contain, for any reason for any use whatsoever. Nothing. Visitor agrees to liquidated damages in the amount of U.S.$100,000 in addition to costs and actual damages for breach of this provision. Visitor warrants that he or she understands that accepting this provision is a condition of viewing and that viewing constitutes acceptance.
We will add a new "subscribe" feature which is coming soon and you will receive newsletter from our side if you subscribe to our website.
OWNERSHIP OF WEBSITE OR RIGHT TO USE :
WEBSITE and its contents are owned or licensed . Material contained on the www.theluxuryhomeslifestyle.com must be presumed to be proprietary and copyrighted. Visitors have no rights whatsoever in the WEBSITE content. Use of WEBSITE content for any reason is unlawful unless it is done with express contract or permission of the www.theluxuryhomeslifestyle.com
Contact:
Email: info@theluxuryhomeslifestyle.com