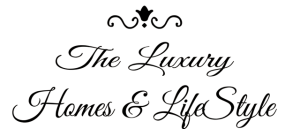 INTERNATIONAL REAL ESTATE
Privacy Policy
The Luxury Homes & LifeStyle is Certified International Property Specialist (CIPS) designees are REALTORS® who have undergone specialized training focused on conducting business in the international real estate arena.
The Luxury Homes & LifeStyle will be what's known as the Controller of the personal data you provide to us. We have gathered information yourself gave us upon registration through our website, message, or via an enquiry application through Real estate portals.
We only collect basic personal data about you which does not include any special types of information or location-based information.
We value our relationship with you and would like to be able to provide you with information on our luxury properties.
Details held on our database include:
– Your email and phone number from your time of registration / the time your enquiry was sourced.
– Personal information to your enquiry or other documentation you have supplied to us.
QUESTIONS:
Why do you need my data and what do you use it for?
We need to know your basic personal data in order to get in contact with you to respond to your message, request or query.
We assume that you would like us to keep your details on our database and will continue to sending you updates about news, opportunities to invest and new listings.
We hope that our content is useful to you if you would like to continue hearing from us.
Who is my data shared with?
Please note that all personal data is for staffing resources only. we don't share your date.
How long do you keep my data?
Please note if you have bought a property with us; some personal information has to be kept to comply with legal obligations.
We will store your date for five Years, after which it will be destroyed.
What are my rights?
We are complying with the GDPR rules and regulations, please contact info@theluxuryhomeslifestyle.com if you wish for your details to be deleted / destroyed from The Luxury Homes & LifeStyle databases and/or storage files.
Thank you for your cooperation.
Privacy Policy online
We understand that privacy online is important to users of our Site.
This statement governs our privacy policies with respect to those users of the Site ("Visitors") who visit without transacting business and Visitors who register to transact business on the Site and make use of the various services offered by " www.theluxuryhomeslifestyle.com"
Are Cookies Used on the Site?
The Luxury Homes & LifeStyle is Certified International Property Specialist (CIPS). We use Cookies to obtain information about the preferences of our international Visitors and the services they select.
Terms and Conditions
USE OF WEBSITE:
Unless you have entered into an express written contract with this WEBSITE to the contrary, visitors, subscribers, members, affiliates, or customers have no right to use this information in a commercial or public setting; they have no right to broadcast it, copy it, save it, print it, sell it, or publish any portions of the content of www.theluxuryhomeslifestyle.com. By viewing the contents of this WEBSITE you agree this condition of viewing and you acknowledge that any unauthorized use is unlawful and may subject you to civil or criminal penalties. Again, Visitor has no rights whatsoever to use the content of, or portions thereof, or other intellectual property the WEBSITE may contain, for any reason for any use whatsoever. Nothing.
OWNERSHIP OF WEBSITE OR RIGHT TO USE :
WEBSITE and its contents are owned or licensed . Material contained on the www.theluxuryhomeslifestyle.com must be presumed to be proprietary and copyrighted. Visitors have no rights whatsoever in the WEBSITE content. Use of WEBSITE content for any reason is unlawful unless it is done with express contract or permission of The Luxury Homes & LifeStyle.
Contact:
The Luxury Homes & LifeStyle – UK Headquarters:
103-105 Leigh Road, Leigh-On-Sea, SS9 1JL, UK
Email: info@theluxuryhomeslifestyle.com