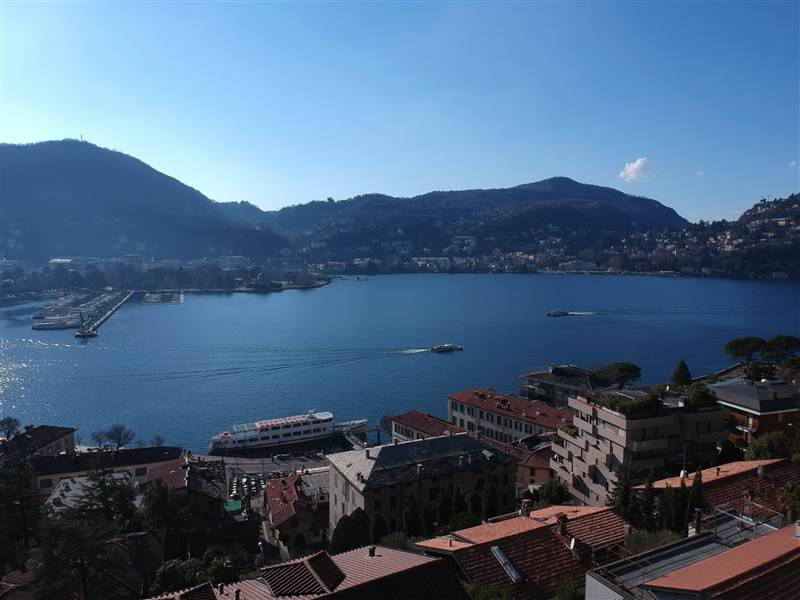 Description
NEWLY built 3-bedroom detached villa with PANORAMIC VIEWS OVER the leisure PORT of COMO
Villa
- Italy
Como
Ref: LUXPRV07
NEWLY built 3-bedroom detached villa with PANORAMIC VIEWS OVER the leisure PORT of COMO is for sale. with garden. This LAKE FRONT COMO VILLA offers SCENIC views, it's a beautiful STYLIST VILLA set a few walking minutes away from the LAKE FRONT and CENTRE OF COMO.
The villa is on 2 floors and has a double living room, a kitchen, 2 bedrooms, 2 bathrooms, a laundry room , a large panoramic terrace and a balcony.
It also boasts a roof terrace used as a parking area.
Designed with thought and experience, taking into consideration its location, orientation and view. The villa has been completed with high quality materials, and its buyer will have the opportunity to personalize it and choose the final finishing.
All utilities and heating are present. The property is equipped with air-conditioning, floor heating, triple-glazed windows.
A great OPPORTUNITY for its buyers TO PERSONALIZE it and finish it with their flair.
Town centre amenities in Como are a short stroll away.
Property Features
Villa
3 bed
3 bath
Air Conditioning
Alarm System
Floor Area is 210 m²
New Construction
Fully Fenced