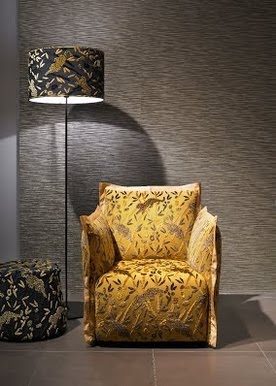 Description
Falcon Island at Al Hamra Village
House
- UAE
Falcon Island
Falcon Island

is the perfect balance of luxury and sustainability encompassing a limited collection of homes in an exclusive gated community where you can live in harmony with your environment.
With access to a private marina, world class golf course and five star hotel resort amenities, Falcon Island depicts the ultimate luxury.
Falcon Island offers a truly exclusive experience – there is nowhere else in the Gulf region that provides such a close location to the sea. Explore the surrounding seascapes and neighbouring attractions by boat, dive into the clear blue waters of the Gulf, berth your boat close to your home at the Al Hamra Marina & Yacht Club. It's the ultimate waterfront lifestyle.
The ultimate residences on
Falcon Island,
the Mansions
, comprise of eleven super exclusive homes at the most prime locations on the island. Built to the highest specifications and best in class finishes and fittings, the Mansions represent the pinnacle of lifestyle luxury.
Furnishings from >  
Bentley . Kenzo . Fendi . Luxury Living 
The Homes on Falcon Island
Falcon Island
V
illas
epitomize pure luxury and comfort, not only in design and fittings but in location as well.
The villas are spread across the island to take advantage of the stunning views and amenities available, from the sun-drenched beaches to the majestic canal through to the relaxing park and fountain views.
Canal Homes, Beach Homes, Park Homes, Sustainability, LEED Certification.
S.No.Community Name       Unit No.         Unit Type        Area in Sq. Ft    Sale Price/AED    View
1 Royal Breeze Residence         B1‐0509             Studio‐T2                   596                    503,620.00       Sea View

2 Royal Breeze Residence         B2‐0721             1Bed‐T3              

 596                    500,640.00       Lagoon View

3 Royal Breeze Residence         B2‐0820             Studio‐T2                   596                    503,620.00       Lagoon View4 Royal Breeze Residence         B3‐0620             Studio‐T2                   596                    497,660.00       Lagoon View5 Royal Breeze Residence         B3‐0820             Studio‐T2                   596                    503,620.00       Lagoon View6 Royal Breeze Residence         B3‐1209             Studio‐T2                   596                    518,520.00       Sea View

7 Royal Breeze Residence         B3‐1214             Studio‐T1                   451                    392,370.00       Sea View

8 Royal Breeze Residence         B4‐0102             1Bed‐T3                     598                    484,380.00       Lagoon View

9 Royal Breeze Residence         B4‐0703             Studio‐T2                   598                    502,320.00       Lagoon View

10 Royal Breeze Residence       B4‐1013             1Bed‐T3                     598                    544,180.00       Sea View

11 Royal Breeze Residence       B4‐1022             1Bed‐T1                     836                    714,780.00       Lagoon View

12 Royal Breeze Residence       B4‐1209             Studio‐T1                  451                    405,900.00       Sea View

13 Royal Breeze Residence       B4‐1316             2Bed‐T1                  1,244                 1,119,600.00       Sea View

14 Royal Breeze Residence       B4‐1507             3Bed‐T1                  2,118                 1,906,200.00       Sea View

15 Royal Breeze Residence       B4‐1601             2Bed‐T3                  1,303                 1,153,155.00       Lagoon View

16 Royal Breeze Residence       B4‐1708             2Bed‐T2                  1,211                 1,077,790.00       Lagoon View

17 Royal Breeze Residence       B4‐1902             4Bed+F+Spa           7,100                 7,455,000.00      Panorama View

18 Royal Breeze Residence       B5‐1203             Studio‐T2                  598                     520,260.00       Lagoon View

19 Golf Apartments                   GA103                1BTYPE2               1,151.32              921,056.00         Mall View20 Golf Apartments                   GA203                1BTYPE2               1,151.32              921,056.00         Mall View21 Golf Apartments                   GD402                1BTYPE2               1,076.00              860,800.00         Mall View
22 Townhouses                         T519                   Villa                       2,168.95           1,750,000.00        Landscape View23 Townhouses                         T585                   Villa                       2,168.95           1,750,000.00        Landscape View24 Townhouses                         T586                   Villa                       2,168.95           1,750,000.00        Landscape View25 Townhouses                         T593                   Villa                       2,168.95           1,750,000.00        Landscape View26 Townhouses (A)                   TA078                Villa                       2,744.82           1,850,000.00        Lagoon & Golf View

27 Townhouses (B)                   TB119                Villa                       2,162.76           1,200,000.00        Lagoon & Golf View

28 Townhouses (B) *                TB120*              Villa                       2,162.76           1,200,000.00        Lagoon & Golf View

29 Townhouses (B) *                TB123*              Villa                       1,560.78           1,200,000.00        Lagoon & Golf View
Property Features
Air Conditioning
Alarm System
New Construction