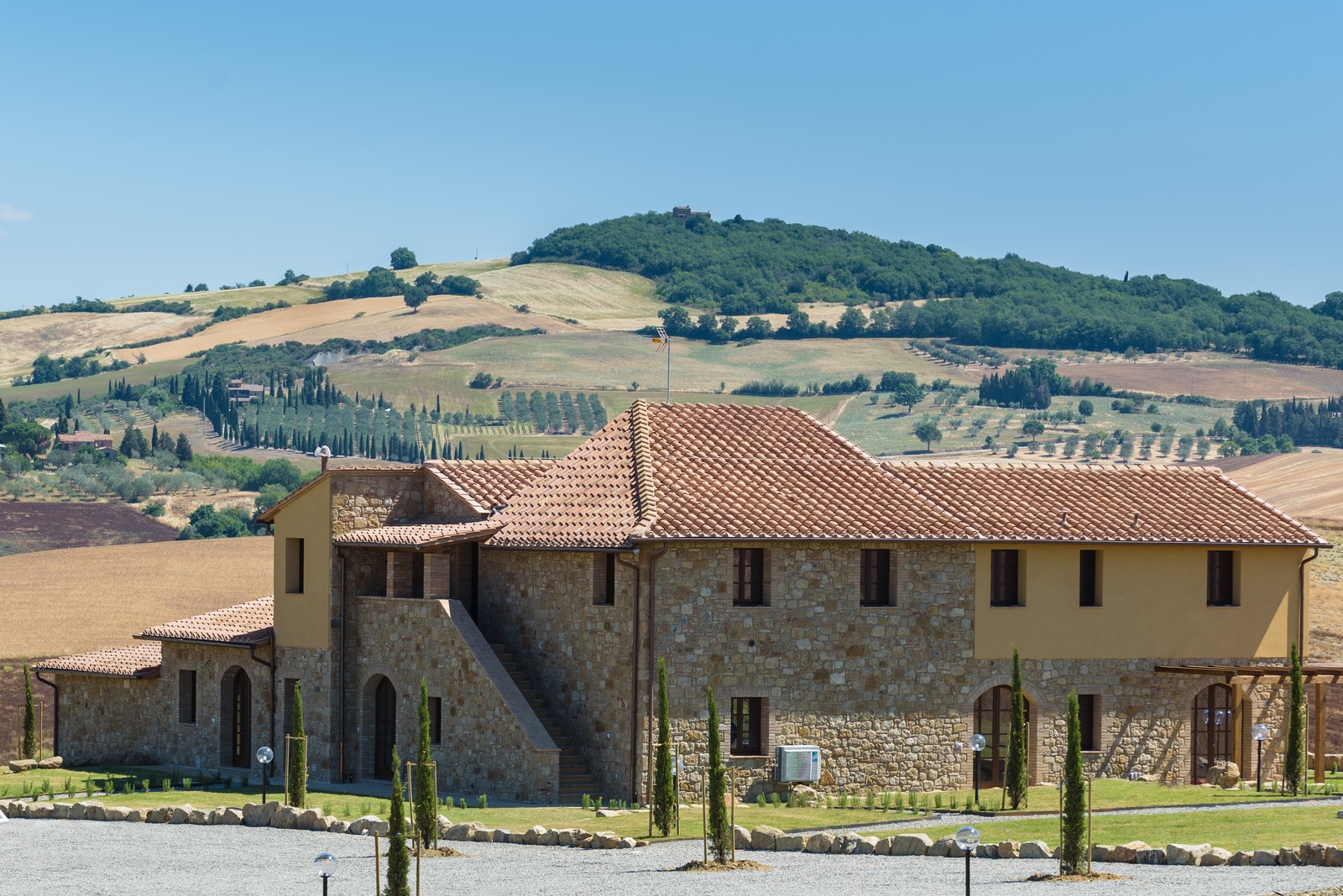 Description
Outstanding apartments in Pienza, Tuscany
Apartment
- Italy
Tuscany
Ref: LUX228-Tuscany
OUTSTANDING apartments with a big GARDEN in the newly-built residential complex in TUSCANY.
All the apartments are 2 bedrooms apartments with one or two bathrooms, they have their OWN GARDEN and VERANDA, they are on two or one level, and have a size range between ​80 sq. m. and ​​114 ​​sq. m.
This development is set in the highest point of the area, on a hill, from which you will be able to enjoy beautiful panoramic sights of the surrounding countryside. It is located just in front of Pienza.
The development basically grows upon ruins of ancient houses (farmhouses) of 1500s and now it has been restored: comforts of a new apartment by using original material of Tuscan Renaissance (cotto tiles), chestnut beams in the roof and the typical mezzane (where you have the beams and the cotto tiles to cover the inside part of the roof).
TUSCANY – THE AREA
Pienza is a town and comune in the province of SIENA, in the Val d'Orcia.
The Val d'Orcia, is included on the list of UNESCO's World Cultural Landscapes.
​The area, like all Tuscany, has everything and is considered the main selling points of Italy, beautiful nature, excellent climate, thermal baths, historical and cultural sites and, of course, excellent local cuisine and some of the most renowned Italian wines (Bunello Montalcino).
The area is close to several airports: Florence, Rome Fiumicino and  Bologna.
And above all, in every town there are lots of small shops of leather items, or clothes handmade (handicrafts). All the little medieval towns are plenty of restaurants for all tastes and where you will enjoy the best wines.
Romantic streets of Pienza; the streets of love of Pienza. It is a romantic city  with "lovely" streets names such as Via dell'Amore (love street) and Via del Bacio (kiss street). If you are a romantic person, you should definitely buy in this place.
In the area has been shot some scenes of the movie "Gladiator".
Property Features
Apartment
2 bed
1 bath
Land is 102 m²
Floor Area is 84 m²
New Construction