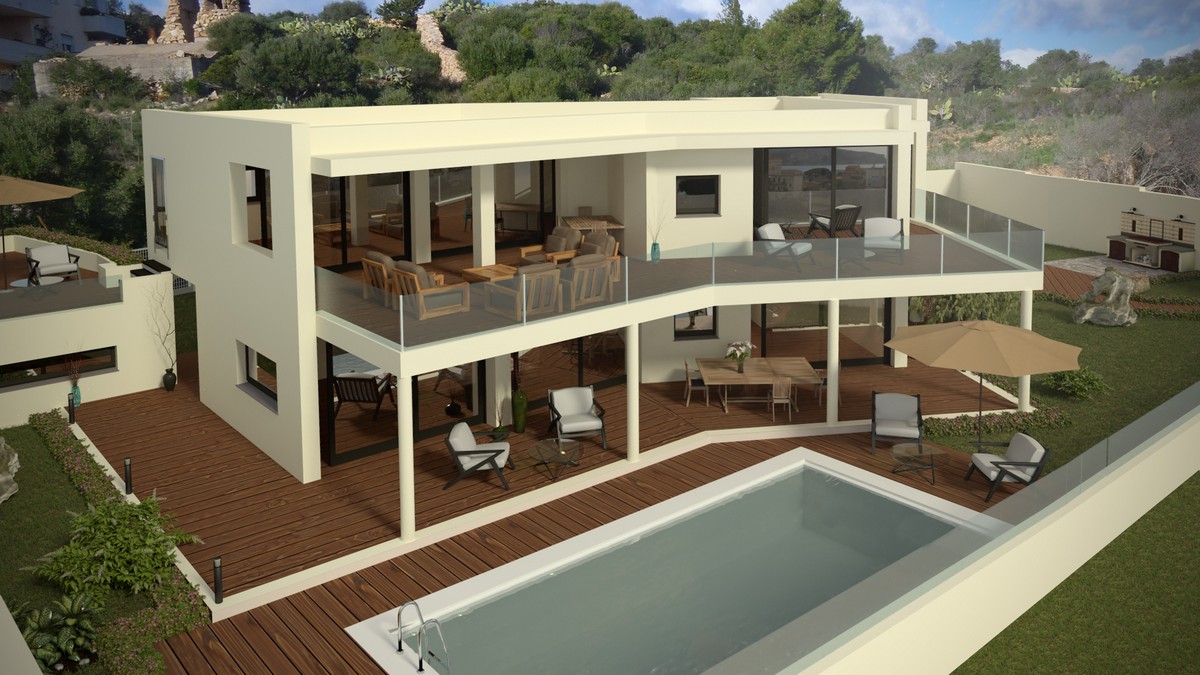 Description
Beautiful villa for sale in the heart of The La Maddalena in SARDINIA
Villa
- Italy
Sardinia
Ref: LA-MADDALENA
OUTSTANDING VILLA for SALE located in LA MADDALENA ISLAND, THE PEARL OF THE MEDITERRANEAN.
La Maddalena island is a jewel in  the Mediterranean. Enjoying a UNIQUE location and  breath-taking scenery, it is an EXCLUSIVE destination for discerning holidaymakers in search of tranquillity. Its many view- points look out onto  supreme  panoramas, which are spectacular in every season. Take, for example, the  Mediterranean scrub in lower contrasting with the  crystal -clear sea in Spring, or the yellow tones and the warmth of a Summer spent enjoying the outdoor life;  the wild surf breaking onto  granite rocks in Autumn and Winter. On the Maddalena there are three small marinas offering   mooring for countless water crat. This  means the most beautiful archipelago in the world is only a few minutes away by boat.
THE VILLA
Beautiful villa for sale in the heart of The La Maddalena in SARDINIA, the most beautiful island in the Mediterranean.  The Villa  lies 265 metres from the town's leisure port.  It has 467.40 square metres ( commercial size ) and a large garden with over 1000 square metres of land. Beautiful villa in the heart of The Maddalena, Sardinia ,  the most beautiful island in the Mediterranean sea. The villa, although completely independent,  is part of "LE TERRAZZE WELLNESS & SPA" resort, the most exclusive on the Maddalena archipelago. The resort lies in the town centre , on top of a promontory which dominates both  the town itself and the archipelago. The marina is only 265 metres away. The villa has two floors and a total of 450 square metres. It consists of a  large dining room- living room area  and a 50 m2 veranda on the ground floor. As the property is currently  being built,  its interiors may be customized to suit any request. On the ground floor there will also be a bathroom, a kitchen and an access- hall area.   On the upper floor there are four bedrooms each with its own internal bathroom, a walking wardrobe and two large terraces (50m2 and 43 m2) which boast breath-taking views of the Maddalena archipelago and Caprera. In the  garden (over 1000m2) lies a PRIVATE swimming pool and parking spaces. The villa is designed to hold an internal  lit as well as solar panels and thermal collectors. This system, along with the  building's green construction, will enable it to achieve an A+ energy- efficiency rating. The building's are of premium quality and  may be personalized with buyers selecting  other materials.
---
– English writer David Herbert Lawrence, on his pilgrimage to the Barbagie, wrote astonished in his travel diary:
"This land does not look like any other place. Sardinia is another thing: lovely space around and distance to travel, nothing finished, nothing definitive. It's like freedom itself "
(David Herbert Lawrence, Sea and Sardinia, 1921)
---
–  Fabrizio De André wrote on 1996:
  "Life in Sardinia is perhaps the best that a man can wish for: twenty-four thousand miles of forests, countryside, coasts embedded in a miraculous sea should coincide with what I would recommend to the good God to give us Paradise"
(Fabrizio De André, 1996)
---
Property Features
4 bed
5 bath
2 Parking Spaces
Pool
Land is 1000 sqm
Floor Area is 467.40 m²
New Construction
2 Garage
Land Fully Fenced