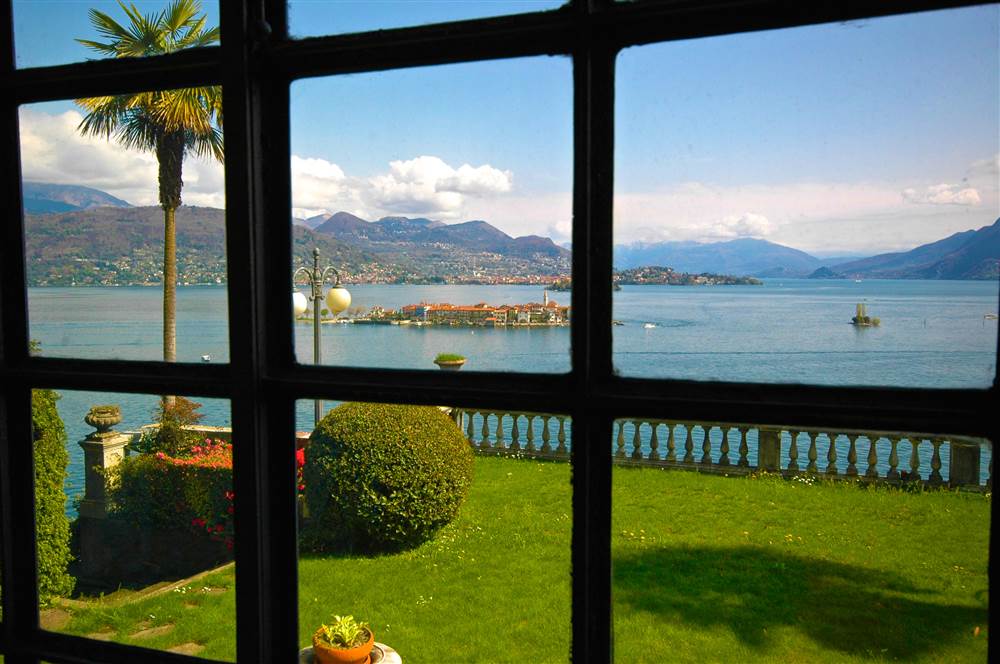 Description
Exclusive apartment within a historic villa amidst a magnificent park with swimming-pool and stunning views of the Borromeo Islands
Villa
- Italy
Verbano
Ref: LUXPA00
For sale on Lake Maggiore, an EXCLUSIVE apartment within a historic villa amidst a magnificent park with swimming-pool and stunning views of the Borromeo Islands.
In one of the most picturesque locations of Maggiore Lake, offering stunning views of the Borromeo Islands, an exclusive apartment situated on the ground floor of a historic villa is for sale.
The 120 sq.m. apartment has a bright and spacious living room with panoramic windows and direct access to a private garden, overlooking the lake and the Borromeo Islands, a kitchen, two bedrooms and three bathrooms. The property was completely renovated internally and externally a few years ago. Extreme care has been taken to keep the property's original features of marble columns, mosaic floors and decorative ceilings. All has been done with impeccable taste.
The property also includes two parking places and a cellar.