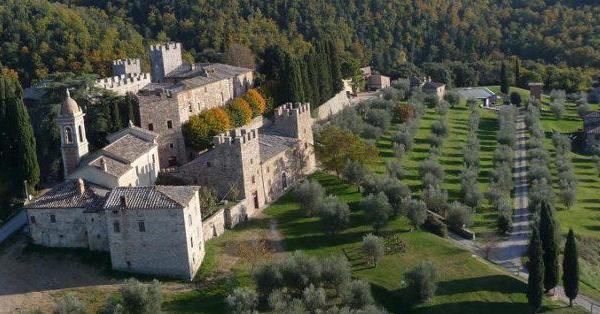 Description
Castle for sale in Siena, Tuscany
- Italy
Tuscany
Ref: LUX-winerySiena
CASTLE FOR SALE IN SIENA – TUSCANY
Despite the alterations and extensions that have occurred in the course of its history, the Castle has retained the appearance of a real fortress. As you go through to the courtyard, with its charming loggia and gardens, the view of vineyards, olive groves and typical Sienese countryside is spectacular. Although some rooms were decorated in the 18th century, many remain medieval in their architectural style.
The estate extends over 645 hectares not far from the medieval city of Siena. In fact one can see Siena from certain parts of the property. The Castle dominates its surroundings looking out over several of its farm houses that have been meticulously restored and given comfortable and luxurious interiors with big gardens, four large swimming pools and a tennis court.
There are currently 18 hectares of vineyards but there is the potential to increase production up to 60 or 70 hectares. The vine varieties are Sangiovese, Canaiolo, Cabernet Sauvignon, Merlot and Viognier.
The property produces award winning wines and olive oil. There is an olive grove of 1,500 trees. The property would also be ideal for horses with 28 hectares of pasture and ample room for barns and boxes.
There are two lakes on the property used for irrigation which are also used for fishing. Just 6 kms away you can enjoy horse riding, for the health conscious there is a renowned spa at 6kms. There is also a project for the construction of a Golf course…
– Vineyards specialized in Chianti                               Ha        00.90.10
D.O.C.G. old planted vines
– Vineyards specialized in Chianti                               Ha        09.29.50
etc. Contact us for more information.
– Vineyards specialized in Tuscan Cabernet,  Merlot, Sangiovese…and more.